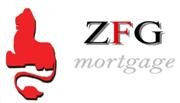 ZFG Mortgage Oklahoma
6670 S. Lewis Ave Suite 200
Tulsa, Oklahoma 74136
Toll Free 1-877-205-7266 | Fax: 918-459-6535
At ZFG Mortgage, we have assembled a list of partners that we would like you to meet. ZFG Mortgage partners can be viewed below under "View Partners". You can also always call us at 918-459-6530 and ask to speak with one of our loan officers to learn more.
Coal Creek Landing

- Coal Creek Landing offers quality custom built homes for Tulsa area residents. Featuring executive homes starting in the Mid $250,000s and moving upward to $350,000...Coal Creek offers incredibe homes at a fair price. Call them today for more information 918-607-1256.

Bedlam Realty - Tulsa's Premier Realtors for Home Buyers & Sellers. Bedlam Realty was created in 2009.Each of the company's owners attended rival schools.Bedlam Realty strives to give back to the community, by financially assisting youth programs and family organizations.

Creek County Abstract

- Creek County Abstract For complete Abstracting, Title Searches, Title Policy's and Closing Transactions come to Creek County Abstract Company and experience a professional and friendly organization established since the 1940's.

Epic Tulsa Home Builders

- Building a custom home can be one of the most challenging endeavors one can embark upon.  But with Epic, you're not alone.  Epic Custom Homes will help guide you through the process of building your home every step of the way. At Epic their approach to home building is different than most home builders.  The three basic areas they concentrate on during the building process are form, function and communication - 918-230-0001

Grimshaw Homes 

- With over 25 years in the home building industry, Ray Grimshaw has established a company focused on quality, attention to detail, & the customer. Grimshaw Homes realizes building a new home is one of the most important decisions you will ever make. We build well-designed, beautiful homes in great communities to offer you better living. Phone: 918-355-9790

Schwers Homes

- Schwers Homes offer more quality and value per square foot than most comparably priced homes. Many of the standard features you'll see included in Schwers Homes are costly options in a lot of other new homes. That's because Schwers believes in good value and takes the time that is required to build homes properly. Nothing is mass-produced. New homebuyers also get plenty of personal attention, not only from your sales representative and site superintendent, but from Randall Schwers himself. Schwers comes from a family of homebuilders and he knows exactly what people want and need in a new home, whether it is a first home for singles or newlyweds, an expanding home for a new family, or a more manageable and comfortable home for empty nesters. Call Randy Schwers 918.260.8367 today. 

Todd Builders LLC, Coal Creek Landing

- 900 W 121st St. S Jenks, OK 74037 - (918) 607-1256 - Susan Todd, Developer, Builder will build your home to your specifications.  Call Susan Todd Today! 918-607-1256 or email us with questions you may have.