If you're considering any of the following as a means to grow your business then a commercial mortgage might be right for you.
Purchase of a building or space in which to do business
Extending current work space
Investing in commercial or residential properties
Developing properties for commercial use
These include, but are not limited to, the following institutions.
High-Rise Office Buildings
Apartment Buildings
Car Washes
Hospitals
Retail Shops
Gas Stations
Movie Theaters
Restaurants
Shopping Malls
Parking Garages
Every borrower's situation is a little different, so be sure to email or call one of our commercial loan specialists today. We look forward to offering you a personalized commercial mortgage solution tailored to fit your company's needs.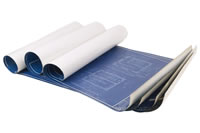 ZFG Mortgage
6670 S Lewis Ave # 200
Tulsa, Oklahoma 74136
Toll Free 1-877-205-7266 | Fax: 918-459-6535
For more information on how you can me connected with Tulsa's commercial mortgage lending specialists, just give us a call today at our Tulsa based office.