---
Most home buyers are not aware that the USDA (United States Department of Agriculture) offers a Zero Down Home Loan. The USDA Rural Development Mortgage/RD loan is another government sponsored home buying program to promote homeownership, especially for 1st time home buyers. Like FHA and VA you do not obtain a USDA Home Loan directly through the USDA in most cases, you get a USDA mortgage through a lender like us! If you can qualify for a USDA mortgage, in most cases it can be a more affordable loan option then the FHA Mortgage.
Basic highlights of USDA Home Mortgage program:
Zero Down Home Loan
One Loan at a Low 30 Year Fixed Rate
Great Product for Borrowers with little or no down payment
Great Product for First Time Home Buyers in Oklahoma
Lower Monthly Mortgage Insurance (PMI) then FHA Loans & Conventional Loans
Single Family Homes only (can't purchase Manufactured Homes, Duplexes, Apartments/Condos, or home with pools)
No Mobile Homes
Borrowers can only own 1 home for this loan "Unless the home is sold before or at closing"
Check USDA Mortgage Program Eligibility:
Max Yearly Income Restrictions: Rather than having loan amount limits, USDA has household max income limits, which vary by county and household size. For most of the counties in Oklahoma the Max Household income limits are as follows: 1-4 Person Households $90,300 5-8 Person Households $119,200. Click here. Check your USDA Income Restrictions in your area.
Location Restrictions: USDA Home Loans have location restrictions. Click here to check qualifying areas in Oklahoma.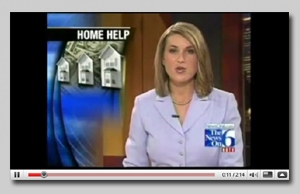 "Recent Segment on CBS News on 6 Tulsa On ZFG Mortgage & our 100% USDA Home Loan"
Some common misconceptions of USDA Loans:
They are just for farmers - USDA Loans are not "just for farmers," millions of people from all walks of life already qualify.
FHA or Conventional Loans are better - USDA home loans often offer better terms than an FHA or conventional loans.
They aren't flexible - Actually, USDA Home Loans can be used to buy a new home or refinance to a lower rate.
Only certain people can qualify - Anyone who meets the income and credit guidelines can qualify for a USDA Home Loan.
They are only for rural areas - Actually, USDA Loans are available in many areas that most people would not consider rural. For example, many small communities just outside of metropolitan areas qualify as rural areas according to the US Department of Agriculture.
RD Mortgage, Rural Development mortgage, USDA Mortgage, RD Home loan, USDA Home Mortgage and USDA Home Loans, first time buyer programs, 100% home financing Oklahoma, Zero down mortgage Tulsa, First Time Home Buyer Mortgage, Zero Down House Loan, 0% down mortgage, 100%Mortgage, first time home buyers Tulsa, 1st time home buyers, down payment assistance