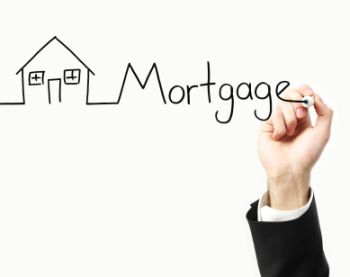 ZFG Mortgage your home loan resource!
Since we opened our doors, ZFG Mortgage has provided superior service to Tulsa home buyers and home owners. We specialize in mortgage loans, mortgage refinancing, and home-equity loans. Whether you're a first-time buyer or an experienced real estate investor, we have the mortgage loan program for you. We are proud to offer you the necessary tools and information to help you make an educated decision when it comes to refinancing or purchasing a home in the Tulsa, Oklahoma area! Mortgage calculators, daily updated Tulsa interest rates, pre-approval letters, good-faith estimates and personalized service are some of the things that allow ZFG Mortgage to be Tulsa area Mortgage experts
Getting a mortgage pre-approval letter has never been more important. The first to take any well executed Tulsa area home search is the pre-approval process. More sellers are refusing to look at any offer in less there is a pre-approval letter attached. This process will not only give you a precise price range, but it will give you the confidence of knowing what you can afford. ZFG mortgage goes the extra mile with a custom good-faith estimate that will allow you to adjust your monthly finances with precision. Also, a pre-approval letter from a trusted mortgage company like ZFG mortgage will give you the upper hand in any multiple offers situation. If you would like to apply for a pre-approval on any one of our loan programs we offer three convenient ways, online with our secure server, by phone or in person with our professional mortgage Associates.
We offer a large variety of Tulsa home loans including, fixed rate mortgages, adjustable rate mortgages, first-time buyer programs, stated income programs, home equity line of credit loans, and we even have "less than prefect credit" programs! If you are considering refinancing your home, check out are daily interest rates! We want you to remember we are here to help you anyway we can, we want your long term business as well as your referrals, which is why we always advise you to make choices based off of you and your family not our profit. If you have any question or would like to apply for a loan in person or over the phone please feel free to contact us at 918.459.6530
If you currently own a home within the state of Oklahoma, ZFG Mortgage can provide you with refinancing information and quotes absolutely free.  At this time,
Oklahoma mortgage interest rates
are some of the lowest the state has ever seen, and ZFG mortgage is proud to have the most competitive interest rates in the Tulsa area!  Our mortgage and home loan
refinancing application is quick and easy.  You can
apply online
with our secure server, by phone, or face-to-face with one of our professional mortgage experts.  Our highly trained mortgage Associates will provide you with a custom report explaining the advantages and disadvantages of
refinancing your current mortgage.  Here at ZFG mortgage, our advice reflects your financial interests.  If you have any questions about our refinancing programs, or for current interest-rate information, please do not hesitate to contact us at 918-459-6530.
There are countless reasons people need home-equity loans these days.  We at ZFG Mortgage are happy to offer competitive interest rates and a quick and easy way to
apply.  We service home-equity loans the entire state of Oklahoma and have developed a straightforward and time-saving process for your added convenience.  If you have any questions or would like to apply, please contact us at 918-459-6530. 
ZFG Mortgage
6670 S Lewis Ave Suite 200
Tulsa, Oklahoma 74136
Toll Free 1-877-205-7266 | Fax: 918-459-6535