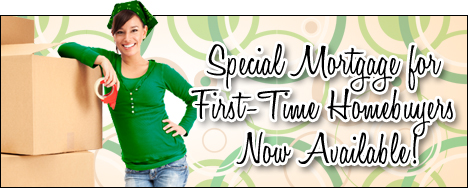 ---
If your thinking about purchasing your first home it can be little overwhelming trying to decipher threw all the programs available for a 1st time buyer. This blog post is aimed at walking you threw some of the things to consider as well as the mortgage options available for buyers in today's mortgage market.
Unless you're veteran most First time home buyers basically have three mortgage programs to choose from, we will go over each program and talk about the pros and cons of each:
USDA Rural Development Mortgage "Zero Down RD Loan"
The USDA Mortgage is our favorite mortgage product for first time buyers in today's mortgage market. The USDA loan allows borrowers up to 100% home financing with a very low monthly mortgage insurance payment compared to the FHA & Conventional mortgage products. One of the other big benefits of a USDA Mortgage is that the interest rates are lower then what most first time borrowers are able to get with the conventional loan. The USDA Qualifying guidelines are not as stringent as most loan programs offered by lenders these days, but most lenders require borrowers to have at least a 620 middle credit score and no bankruptcies in the last 2 years plus no foreclosures in the last 3 years. The biggest cons of the USDA Mortgage are that they require the borrower's income meet the maximum income limits set by the USDA for their state and county. Borrowers must also meet the location restrictions set by USDA. In most states allot of the outlying suburbs around major cities end up actually meeting the location restrictions which usually are based of the population counts and our re-adjusted by census survey conducted by the government every ten years. The location restrictions usually ends up being the biggest reason a first time buyer would go with one of the other mortgage options instead of the USDA. The USDA like the FHA does have a fee that is added on top of the loan amount. The USDA fee is 2.04% of your loan amount, and is almost always rolled into the loan, essentially meaning your getting a 102.04% financing.
Federal Housing Administration (FHA)
The biggest resource for first time home buyers is the Federal Housing Administration (FHA). The FHA Mortgage requires a 3.5% down payment, but in some cases can be combined with down payment assistance programs which provide borrower the 3.5% down payment needed making the FHA loan a 100% financing option as well. Like the USDA the FHA qualifying guidelines are very similar and in some cases even easier to qualify for. Even though FHA does not set a credit score requirement, most lenders require borrowers to have at least a 620 middle credit score, no bankruptcies in the last 2 years plus no foreclosures in the last 3 years. The biggest issue with a FHA Mortgage is the monthly mortgage insurance. The mortgage insurance on FHA loans is very expensive and Effective June 3, 2013, all FHA borrowers who make less than a 10 percent down payment must carry mortgage insurance for the life of the loan, rather than being able to cancel it eventually. Those making larger down payments can cancel after 11 years, but that's still longer than on conventional mortgages, where you can typically cancel private mortgage insurance after 7-8 years.
Conventional Mortgage (Fannie Mae/ Freddie Mac Loan)
Conventional or Conforming mortgages are usually the option first time home buyer with bigger down payment & great credit scores go with. Conventional loans usually require at least a 5% down payment, but the more you put down the better the interest rate is. If you put less than 20% down a conventional loan you would be required to have monthly mortgage insurance, but the good thing about conventional loan is that the monthly mortgage insurance is a lot cheaper then the FHA option. Unlike the FHA and USDA options there are no additional fees or up front mortgage insurance premiums added to your loan on the conventional option. Some lenders even offer conventional loans that have no monthly mortgage insurance at up to 95% financing, but you get a higher rate if you have that feature added on. Qualifying for conventional loan is harder then FHA or USDA. If you can afford to put 5% down & can also qualify for the Conventional no mortgage loan you would have the lowest monthly payment out of all of these options in this post.
Buying your first home is big step. Hopefully the information provided in this article will help you to better understand the programs available for first time home buyer in Oklahoma and achieve your dream of homeownership.